May 16, 2021
After a crazy season in 2020, we are back ready to hit the water for 2021. We are excited to be up and running and getting summer reservations. By the looks of it, everyone is ready to get outside and have a good time.
We officially started kayak tours in April and have been on the water every week. Returning kayak guides are all settled in leading kayak tours. While new kayak guides are arriving for extensive training. It is an exciting time of year here at the shop. With many tasks to get the gears all going again and new faces showing up to join the Discovery Team.
Here is a quick rundown of what we have going on this season.
As always, our every popular Bioluminescence Kayak Tour is reserving well in advance and I recommend anyone with a plan to visit this summer reserve as soon as possible. We started out offering a few Bioluminescence Kayak Tours in May and the activity is already great. So we anticipate an amazing summer with plenty of Bioluminescence. Though Washington state is not well known for viewing Bioluminescence, we have been operating the nighttime kayaking adventures for over a decade. But it seems the word is out and travelers are making their way here to enjoy this amazing natural phenomenon.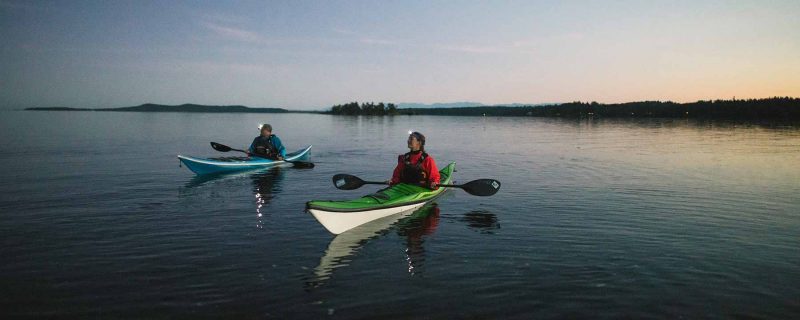 Another popular kayak tour that is reserving well in advance is our 3 Day Kayaking Camping Tours. The 3 Day Kayak Tour has always been the more popular of the multi-day kayak tours we offer. 3 days offer a great amount of time for travelers to see the Islands, spend time camping, and enjoying world-class paddling. We find most travelers really appreciate our multi-day kayak tours since we provide all camping and kayaking equipment along with all meals. It is the most all-inclusive option on San Juan Island making it the best deal for kayak camping on San Juan Island.
The West Side Half Day and Full Day Kayak Tours are as classic of paddling route there is on San Juan Island. This amazing route is not only scenic but offers some of the best opportunities to encounter wildlife. Just the other day on the Half-Day Kayak Tour we had an amazing sighting of a Humpback Whale breaching just off the Lime Kiln Lighthouse. I do recommend advance reservations but we can often accommodate same-day and walk-in reservations. If you are looking for a great adventure on the water with kayak guides providing a wonderfully informative experience, then either of these two kayak tours is a perfect choice.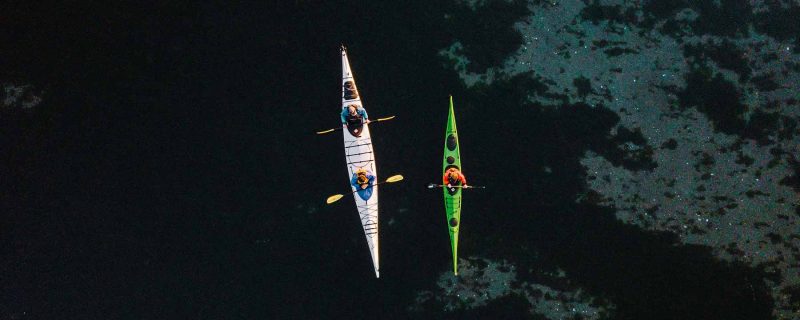 Starting in June we will open our dockside kayak operation in the Port of Friday Harbor. This kayak tour allows us to offer a kayak tour experience to groups with younger paddlers. Departing from the harbor we are able to travel in more protected waters that are more suitable for your paddlers that can struggle in the stronger currents of the west side kayak tours option. We still have great wildlife sightings and amazing views of our picturesque port side town.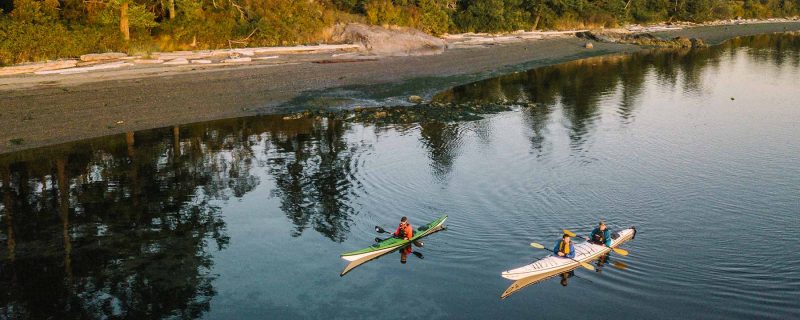 You can also reserve one of our electric-assist bikes for the day and explore by land. Many of our guests will join both our activities, kayak tours, and bike rentals. We do our best to make exploring San Juan Island as easy as possible. One phone call and we can cover almost all of your outdoor adventure needs. Our electric bikes are powered by mid-drive electric motors that allow you to select the level of assistance. You can explore all of San Juan Island's parks easily and make a quick trip to Roche Harbor for lunch. For those looking to package the biking experience with an educational tour of our parks, we have guided cycling tours. Travel with a cycling guide to our parks and enjoy an interpretive hike before heading back to town. We design the tours as half-day adventures allowing you more time to either joining a kayak tour or explore the town.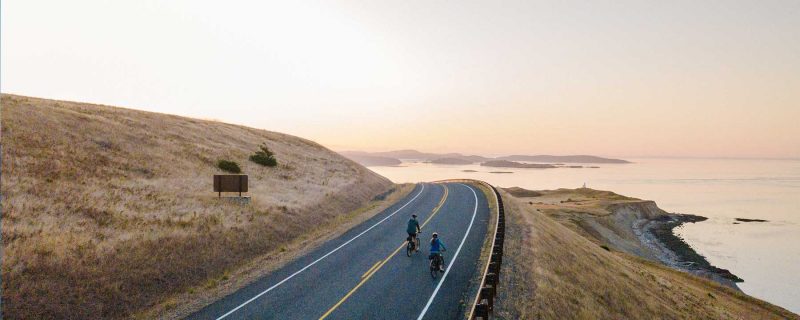 So if you plan on visiting San Juan Island this summer, get in touch. We would love to have the opportunity to show you the island from water or land.
Questions or comments? Phone us at or send an email to [email protected]. You can also visit our contact page and submit an inquiry via our contact form.
Posted In: Discovery Sea Kayaks | Kayaking San Juan Island